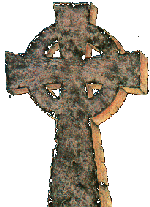 Welcome to Vandal's Tribute to Black Sabbath
danno@ultranet.com


"The world is full of Kings and Queens who
blind your eyes then steal you dreams. It's
Heaven and Hell."

,
---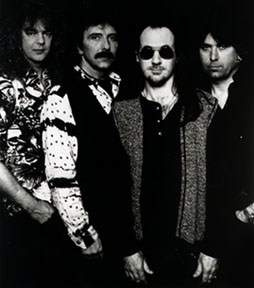 Greetings, fellow humans! Welcome to my tribute to the world's #1 heavy metal band: Back in 1968 a band called Polka Tulk Blues Band changed its name to Earth, and then to Black Sabbath. They released their self-titled debut album in 1970, giving birth to a new era of rock n' roll. Many of todays top metal bands such as White Zombie, Type O Negative, and Metallica claim Sabbath as their chief influence.
For nearly a decade, Black Sabbath reigned over the 70's hard rock scene. Then, in 1978, lead vocalist Ozzy Osbourne was asked to leave the band for good. Prior to this ocassion, Ozzy had left and returned to Black Sabbath twice. It has been said that Ozzy simply "lost interest" in what Sabbath was doing. As everyone knows, Ozzy then went on to a legendary solo career. However, too many people refuse to realize that Sabbath lived on after Ozzy's departure.
Over the next 17 years, Sabbath recruited an impressive lot of musicians that each made their own unique contributions to the band. Some of these musicians include: ex-Rainbow vocalist Ronnie James Dio, ex-Axis drummer Vinnie Appice, ex-Deep Purple vocalists Ian Gillan and Glenn Hughes, current Kiss drummer Eric Singer, ex-Rainbow/ELP/Robert Plant drummer Cozy Powell, ex-Forcefield vocalist Tony Martin, Badlands and Sun Red Sun vocalist the late Ray Gillen, and even ex-Judas Priest vocalist Rob Halford. A pretty impressive score of musicians for one band!
Black Sabbath has established itself as THE heavy metal icon of the 20th Century. Even today, nearly 30 years after the band's inception, Sabbath continues to pump out one incredible album after another. Their last studio release, Forbidden, featured a guest spot by rapper and Body Count vocalist Ice-T. Though there was nearly a full-scale reunion tour of the four oringinal members after they were inducted into the Rock-Walk Hall of Fame in 1992, this plan fell through when Ozzy backed out via fax the day before the tour was scheduled to begin. Sabbath's guitar player and sole remaining original member, Tony Iommi, is currently writing new material for both Sabbath and a solo album. This solo album will include such ex-Sabs as Glenn Hughes, Rob Halford, and late 70's keyboardist Don Airey. Sabbath's original bassist, Geezer Butler, now has his own band called G//Z/R. Original drummer Bill Ward will be releasing his second solo album soon. And Ronnie Jame Dio's band, Dio, will be releasing a new album soon as well.
As you can see, Sabbath has a long and great history. It's legacy lives on not just with Sabbath's current line-up of Iommi, Tony Martin, Neil Murray, Geoff Nicholls, and Bobby Rondinelli; but in all of the bands that have been spawned from and influenced by it. Below you will find several links to other Black Sabbath and Black Sabbath related websites. This includes a link to more information on Black Sabbath's latest release. It is an album that chronicles Sabbath's greatest hits from 1983-1994 called "The Sabbath Stones". Explore these links at your leisure and KEEP HOLY THE SABBATH!!!
Click below for some Sabbath sounds! More to come!
Paranoid
I have the following Black Sabbath bootlegs for sale or trade. I will not trade/sell the originals, but I will make copies to trade with. Trade proposals can be made by clicking on the above e-mail address.
Black Sabbath: The Eternal Idol (w/Ray Gillen)

Black Sabbath Live in Detroit, 1986 (w/ Glenn Hughes)

"She's Back", outake from Headless Cross

Gillan The Hero: Black Sabbath Live w/Ian Gillan 1983

Black Sabbath: Live in Paris 1970 (video)

Ozzy Osbourne: Live in Chile 1995 (w/Geezer Butler) (video)

I will also soon have copies of: Ward One-Along The Way (Bill Ward's Solo Album), Tony Martin's Solo Album-Back Where I Belong, and a live recording with Ray Gillen
Click on the album cover below for more information on the latest release from Black Sabbath!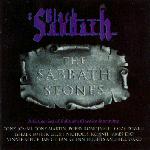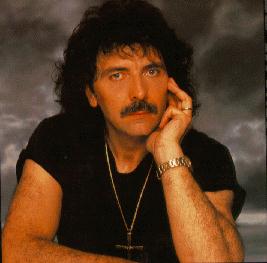 ---
The Sabbath Stones
Welcome To Black Sabbath
Black Sabbath UK Fan Club News/Info
Vandal's Tribute to G//Z/R
Snow Dog's Tribute to Black Sabbath
J. Brandon Myers Black Sabbath Page
Rock-It Comix Black Sabbath Comic Books
Black Sabbath's Rock Walk Hall of Fame Induction
Greg Baumgartel's Black Sabbath Page
Ozzy Osbourne (Sony Music's Official Site)
---
You are vistor #
to visit this Black Sabbath site.

..